When you pass through the waters, I will be with you; and when you pass through the rivers, they will not sweep over you. When you walk through the fire, you will not be burned; the flames will not set you ablaze. Isaiah 43:2 NIV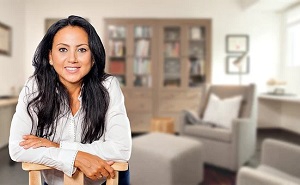 "Okay, Alisha, lift your right hand in the air," one of my physical therapists said one brisk winter morning.
I had become accustomed to our routine at rehab. My therapists' requests sometimes seemed impossible, considering the left side of my body had decided to remain asleep due to the stroke I suffered months back. I wondered, How am I going to let go of the strongest limb I have?
They assured me of their ability to bear the full weight of my body, but I was not convinced, especially considering I could not sense touch on that side of my body. I could see their hands by my shoulder, as well as bracing my hip and leg, but I still did not feel their touch.
When it comes to our relationship with God, we cannot see Him in the natural sense. Nor do we always feel as if He is listening, let alone answering.
The acronym T.A.P. provides a few reasons for why we can trust Him fully.
God's Word is the source of all Truth. He does not lie, nor do we ever have to worry He will change His mind.
God also walks with us Amidst our joys and trials, rather than waiting until we have it all together or get to the finish line.
God also has the bigger Picture in mind and knows what is best for us.
So rather than white-knuckling our pride or the familiar mat's underside, we can let go and lean into our amazing God whom we can trust. He is even greater than a therapist or friend and will catch us, without fail, each time.
Don't merely trust God with one limb, but with your life.
(Photo courtesy of pixabay.)
(For more devotions, visit Christian Devotions.)
---
---