Never will I leave you; never will I forsake you. Hebrews 13:5 NIV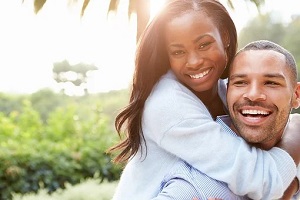 Beep, beep, beep. The endless sound of the heart monitor deafened me.
My sweet husband, Mickey, lay unresponsive. He had been on the registry for four years due to lung disease. We had been in the hospital for a week, awaiting his double lung transplant. One doctor would perform the surgery for one lung, and another doctor would transplant the other, simultaneously.
"Prep him right now. The lungs are here!" Dr. Myers shouted.
I jumped from my chair, heart pounding in my chest. I grabbed Mickey's hand and quoted our favorite verse from Hebrews to him. "Remember, He will never leave you or forsake you," I whispered. Our eyes met, and he smiled, tears running down his cheeks. Then, they rolled him away.
I retreated to the waiting room and opened my Bible to Hebrews. Mickey was now in God's hands. Hours went by as I waited to hear about his condition.
"Martha, Martha." I heard someone calling my name and felt a hand on my shoulder.
Dr. Myers was smiling. "He's doing fine, Martha. He made it through the surgery."
I wrapped my arms around the doctor's neck and sobbed. Then he told me what to expect the first time I saw Mickey…that I might not recognize him. Tubes were everywhere. The ventilator breathed up and down. The heart monitor beeped. Mickey could not speak because he was in an induced coma. I wanted so badly to let him know I was there, but all I could do was hold his hand and cry.
The double lung transplant was a success—and for a special reason. Mickey had always had a soft spot for the homeless and those in prison. We had visited the prison many times together to minister to them. Mickey's lung donor was a young man who had died while in prison.
Mickey clung to that verse in Hebrews, before and after surgery. He always told me he would be okay if God called him home. He also wanted me to remember that God would always be with me. But God was not finished with Mickey. He still had things for him to do.
Know that God will never leave or forsake you. No matter what.
(Photo courtesy of pixabay.)
(For more devotions, visit Christian Devotions.)
---
---