Godly sorrow brings repentance that leads to salvation. 2 Corinthians 7:10 NIV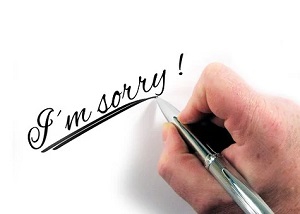 One afternoon long ago, I biked with a high school friend.
He turned to me and said, "Bob, you should join my church because you can do anything you want." When I asked him what in the world he was talking about, he replied, "You can do anything you want and then just go to church and confess to the priest, and he will forgive you, and then you can go back to those things."
I had just begun to learn what the Bible said, but his conclusion did not sound right. Later, I heard a professor state that the older he became, the more he understood that repentance, or firmly turning away from sinful thoughts and behaviors, was the foundation of the Christian life.
As young adults often do, I thought I knew everything and thought the reason the professor felt that way was because he was old, and his days of charging into new things were behind him. I felt confession was all a believer needed.
I wish I had listened to him. As I have aged and come to understand that relationships are far more important than accomplishments, I have learned that confession without a repentant spirit is often just a temporary mental ascent.
Repentance is foundational to the Christian life. An example is observing the Lord's Supper. Without a repentant heart, a person takes the Lord's Supper unworthily and eats and drinks judgment upon themselves. Interestingly, unworthily partaking of the Lord's Supper is the reason why many Corinthians were sick and died. Serious results.
Before we partake of the Lord's Supper, we should examine ourselves to determine if we are truly repentant about the sinful behavior being confessed and willing to turn away from it. If not, we should not partake less we bring judgment on ourselves.
Examine yourself to make sure you have a repentant spirit.
(Photo courtesy of pixabay.)
(For more devotions, visit Christian Devotions.)
---
---