The Spirit of the LORD is upon Me, because He has anointed Me to preach the gospel to the poor; He has sent Me to heal the brokenhearted, to proclaim liberty to the captives, and recovery of sight to the blind, to set at liberty those who are oppressed; to proclaim the acceptable year of the LORD. Luke 4:18-19 NKJV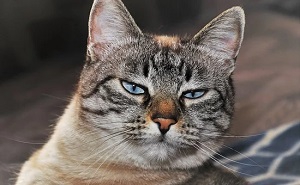 "Are you going to wear that all day?"
"The curlers and slippers, yes," I responded, "but I have dress slacks and a nice blouse under this bath robe."
Discarding the robe, but keeping the rest, I asked if anyone could guess our next Team Tip. After some clamoring, including teasing about my state of mind, someone finally guessed.
"The way we present ourselves makes a difference?"
"Yes. We will call this tip, 'Presentation Matters.'"
Presentation Matters was the focus for the day as we led our shoppers through their boutique. Whether we served a homeless person, a single parent of five, or a recently freed convict on work-release, our team made sure to show each shopper that they mattered.
The following Saturday, I noticed our team had discarded the holy jeans and stained shirts (whew!) to dress professionally. They told me if I promised not to wear curlers again, they would remember presentation matters.
Presentation matters. May I insert an "our" in front of this? Our presentation matters. Jesus demonstrated this when He called Zacchaeus from a sycamore tree to arrange a dinner and when He met Peter post-resurrection to extend much-needed forgiveness.
Whether Jesus presented Himself to a believer who had lost his way, a sinner who was entangled, or a disciple who had erred, He showed love as His chief characteristic. Those whom He spoke to could readily see His majesty, but it went further than His appearance. They recognized the Spirit within Him. We must do the same.
Our presentation of Christ matters most. Our best occurs when the Holy Spirit within us shines like a beacon and when we permit the Spirit of the LORD to love each person through us. Our Savior is counting on us to continue what He began.
Do people see Christ in how you present yourself?
(Photo courtesy of pixabay.)
(For more devotions, visit Christian Devotions.)
---
---