When I call to remembrance the unfeigned faith that is in thee, which dwelt first in thy grandmother Lois, and thy mother Eunice; and I am persuaded that in thee also. 2 Timothy 1:5-7 KJV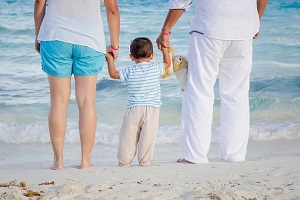 Genealogy, family history, and stories that have been passed down from one generation to the next can be both interesting and enlightening.
Over the years, I've learned that my great-grandmother prayed daily for her children. My grandmother was a woman of prayer as well. And my mother had a passion for seeking God's face every evening before going to bed. Because of those three faithful women, I, too, have high regard for prayer and view it as a way to touch God's heart and seek His will.
Paul reminds us that Timothy's grandmother and mother were both women of faith. Righteous king Jotham's genealogy included a priest for a grandfather, uncles who hated paganism, and a second cousin who was none other than the prophet Jeremiah. In both Jotham's and Timothy's cases, the influence of prior generations made a difference in their lives.
We should remember how much the example we set could influence an entire generation. We need to pray for our family, even those who may be lost. And have no doubt. God is on the move, using our prayers as an invitation to bring forth more Timothys, Jothams, and Jeremiahs.
Make sure you are handing down your influence to others.
(Photo courtesy of pixabay.)
(For more devotions, visit Christian Devotions.)
---
---