But I tell you, love your enemies, and pray for those who persecute you. Matthew 5:44 NIV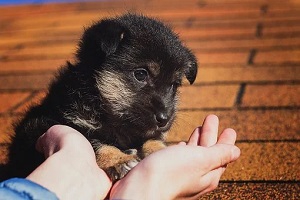 A co-worker once gloated over the misfortune of a certain celebrity.
He talked as if he knew—and didn't like—the celebrity, then laughed at himself, saying, "I'm talking as if I know __________ personally."
My co-worker spoke for us all.We read and see pictures of people we've never met and then form an opinion about them—positive or negative—as if we know them personally. We become part of the jury in the court of public opinion without ever hoping to know the hearts of these individuals whom we rail against.
Sounds kind of like Saul of Tarsus. He probably didn't know any followers of the Way—as the first Jewish Christians were called—but boy did he have an opinion about them. And he was about to act on that opinion. The tune to Mr. Rogers' Neighborhood wasn't exactly on his mind as he breathed out those murderous threats (Acts 9:1).
What a stark difference from our Lord, who routinely went out of His way to reach those on the other side of the tracks. What if we dropped our verbal and emotional swords and saw those on the other side through God's eyes? Or took a moment to pray for the celebrity or politician who made the most recent outrageous comment. How much better to ask God to touch them in their pain and draw them to Himself. Imagine how that would revolutionize not only us but our world.
We should pray for those who make our blood pressure rise. When we do, the next time they do or say something outrageous, we will react with compassion rather than anger. Even better, we can endeavor to know someone who differs from us ethnically, religiously, and even politically.
Ask God to help you love your enemies. When you do, some of them might become your friends.
(Photo courtesy of pixabay.)
(For more devotions, visit Christian Devotions.)
---
---