May God himself, the God of peace, sanctify you through and through. May your whole spirit, soul and body be kept blameless at the coming of our Lord Jesus Christ. 1 Thessalonians 5:23 NIV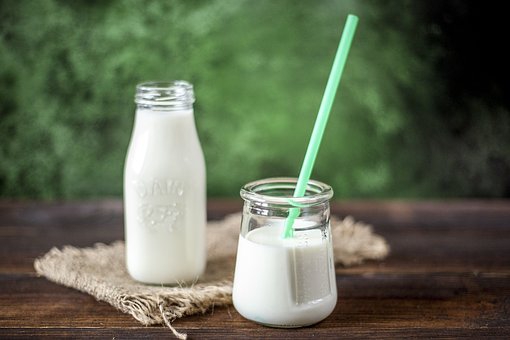 During the 1940s and 50s, milkmen delivered fresh milk daily to my family's doorstep.
As a lad, I was amazed by how the pasteurized quart bottles had cream at the top, which my parents used for their coffee. A middle milk was used for our cereal, and the skim milk we fed to the cats. Once homogenized milk became the fad in the 1960s, I was disappointed because the cream was equally mixed throughout the milk. I had drawn the conclusion that the cream should be separated at the top. I was wrong.
This childhood lesson taught me a valuable principle that has helped me understand life and relate to Jesus. A lesson that has taught me how to obey Paul's command to let God sanctify me through and through.
I understood that failing to find a balanced life frustrates the life of freedom in Christ, and this binds a person. In another place, Paul tells us to stand fast in the liberty we have in Christ and not to be entangled again with the yoke of bondage (Galatians 5:1). God creates a condition of liberty, or freedom, for the whole person: spirit, soul, and body.
Balance is one of the most important words, yet it is one of the hardest things to find. As God's children, we should pray each day for the ability to accept ourselves as God has designed us—a three-part creature: body, soul, and spirit. Remembering we are human—and that those we minister to are in the same boat—we are more apt to be successful.
We must stand fast in the freedom from bondage Christ has given us by accepting our new self with thanksgiving. We are new creations when we are in Christ (2 Corinthians 5: 17). Almighty God desires each of us to lead a balanced and thankful life. God's will is for us to give thanks in every situation (1 Thessalonians 5:18).
Pray this prayer with me: Dear Lord, thank You for Your designs. Help me to be healthy in my spirit, soul, and body. I need Your Spirit's assistance in finding the balance of living an integrated and homogenized life. Amen.
(Photo courtesy of pixabay.)
(For more devotions, visit Christian Devotions.)
---
---