And now God is building you, as living stones into His spiritual temple. 1 Peter 2:5 NLT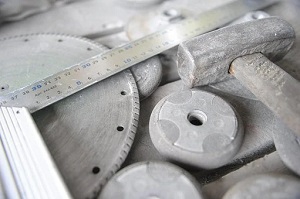 Had the quarry stones used in the construction of Solomon's temple been alive, they would have cringed in pain under the workman's chisel.
The stones may have cried out, "I can't take this anymore!" or yelled, "You've cut me too deep!" They may have squirmed at every blow from the hammer. Nevertheless, the work would have continued until the stones were suitable for use.
God refers to His people as living stones. And just like the workmen at the quarry, God often needs to smooth our rough edges to prepare us for greater use. During the sculpting process, we often cringe and fear the things that are happening.
To most of us, God's shaping tools seem unreasonably sharp. We know He loves us because the Bible says God corrects those He loves. Yet that knowledge does not make the hewing of our character any more pleasant. We want to run, but that will only prolong the process.
Our best recourse is to pray for grace and depend on God's mercy. He will only cut out that which is necessary. And He will never do it for the pleasure of watching us squirm. Our weeping may endure for a night, but joy will come in the morning.
Be encouraged. God loves you. The pounding will not last forever. And joy unspeakable is on the way.
(Photo courtesy of pixabay.)
(For more devotions, visit Christian Devotions.)
---
---