The steps of a good man are ordered by the LORD, And He delights in his way. Psalm 37:23 NKJV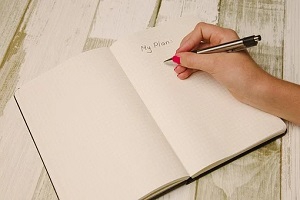 Some days things strike a chord in me more than other days.
I have a planner on my coffee table in full view every morning. During my quiet time of morning devotions, Bible study, and prayer, I often glance at the mountain of books and papers sitting there. One day, my eyes were drawn to my day planner titled 2020-Be Inspired. The year of the Coronavirus. For months on end, it affected our world, country, state, and town—hitting us right where we live and how we live.
Life is different during a pandemic. I find myself waking up in the middle of the night and praying myself back to sleep. I think of all the ones who are deep in the trenches of the Covid-19 virus. Doctors and nurses marching courageously into environments that are 100% Coronavirus infected. No guessing, as we do, if the people they encounter have been in contact with someone who has tested positive. A full-fledged life-threatening illness is present.
As I wonder what tomorrow may bring, I seek the Lord for this day. I am reminded of the verse, "The steps of a good man are ordered…" Ordered? How are my steps ordered in a time of disorder and chaos?
Be inspired. I looked that word up to remind myself of the meaning. Merriam Webster's Dictionary defines inspired as "outstanding or brilliant in a way or to a degree suggestive of divine inspiration." Who can inspire me during this time? The Lord can. The Lord orders my steps.
Some parts of the world are quiet while other parts wallow in utter chaos and despair. What should I be inspired to do? Seek and serve the Lord by serving others. The Holy Spirit will move and guide me. Guide me today and tomorrow. Guide me beyond the next twelve calendar months.
Like others, I feel nervous, fearful, and apprehensive. Yet I am filled with hope because my steps are ordered by the Lord. There is hope in uncertainty and hardship.
Ask the Lord to order your steps as you plan your day. Today is the day to offer hope to the ones around you.
(Photo courtesy of pixabay.)
(For more devotions, visit Christian Devotions.)
---
---