I have done hard and tiring work, and many times I did not sleep. I have been hungry and thirsty, and many times I have been without food. I have been cold and without clothes. 2 Corinthians 11:27 NCV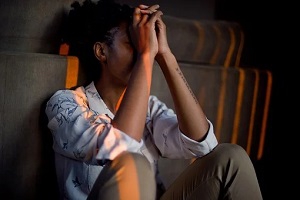 As I took a shower on my fifty-fifth birthday, I thought about some things.
I thought about my rent continually increasing. I thought buying a home would better control my housing costs. After investigating the issue, I felt discouraged when I realized I couldn't afford to purchase a home. That letdown caused me to ask the Lord if He cared about and loved me.
Later that morning, I read my daily Bible reading. For some reason (God), I read the wrong reading for that day. But the above verse spoke to me. God chose Paul, and yet at many times, he was without food and clothes. After I considered that truth, I read my morning devotion that talked about a girl who endured difficult struggles. She recited Bible verses that reminded her of God's presence.
Although I read the wrong scriptures and devotion, they both spoke truth and harmony to me. The Lord heard my cry. He told me I was not the only one who had difficulties. Paul had them as well. I complained when Paul faced a worse situation.
God will give us everything we need. We merely need to trust that He will keep a roof over our head and give us a warm bed to sleep in. The Lord always keeps His word.
Are you trusting the Lord to meet your needs?
(Photo courtesy of pixabay.)
(For more devotions, visit Christian Devotions.)
---
---