For as the soil makes the spout come up and a garden causes seeds to grow, so the Sovereign Lord will make Righteousness and praise spring up before all nations. Isaiah 61:11 NIV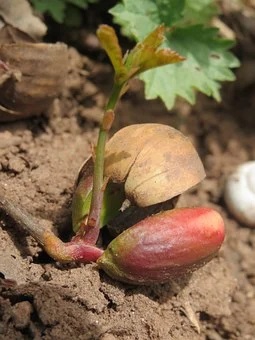 Vibrant purples, pinks, and greens dazzled my eyes.
Pollen and freshly cut grass clippings in the air tickled my nose and caused my eyes to trickle with tears. Shovels, rakes, and strained muscles cultivated flowerbeds and landscapes alike as spring exploded with beauty and winter frost melted, irrigating the thirsty soil.
Once wheelbarrows roll back into the shed and muddy leather gloves rest in their drawer again, the seasonal rituals of springtime point us to the God who created order from chaos. God, in His grace, makes all things new, even when everything appears to reek of death.
Isaiah provided hope during Israel's time of despair—when they felt uprooted. Isaiah's commission to encourage the poor, help the brokenhearted, and console those who mourned provided nourishment to the young sprouts of Israel who needed support to grow into Oaks of Righteousness.
Uprooting causes distress and leads to death if we delay nurturing. But what if God leads our removal and placement into a restricted landscape? We may find ourselves in a season of waiting…a season in which we hope to be replanted. We, however, are not alone.
Like a developing tree found in a nursery, we wait…and pray. We sit amongst other oaks, longing for a day when God will root us in good soil again. Wrapped in our plastic container, we trust the God who waters, grows, prunes, and replants.
Trust the God who will grow you into a spiritual oak.
(Photo courtesy of pixabay.)
(For more devotions, visit Christian Devotions.)
---
---