Let your father and mother be glad; let her who bore you rejoice. Proverbs 23:25 ESV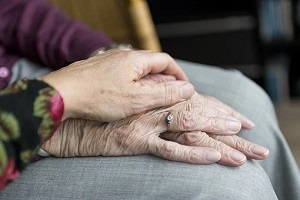 On this Mother's Day, Mom will be 95. Her eyes still sparkle, and her smile still shines. Her health is amazing. Mom is nothing short of stupendous.
Because of my mother, I am not afraid to try new things. As the matriarch of the family, she was number three from the bottom of seven children. She's outlived her siblings, her parents, all of her aunts and uncles, and my dad. This year, she reminded me her mother was 95 when she died.
"I hope you aren't putting a time frame on your life," I joked.
"No, but I am the last one," she said, her voice quivering just a bit.
I can't imagine how she feels to have outlived all her immediate family. Oh, there's my brother and myself, our spouses, her grands and great grands, but I get what she means.
Because of Mother, I've learned to be a jack-of-all-trades, to be innovative, to use my creativity, to never hesitate, and to try. She taught me kindness, generosity, and compassion. My mother was, and still is, a mother to many of my friends who love her as their own. She always opened her home to them but also demanded the same things from them that she demanded of me, and they loved her for that. My mom is a true mother.
Wanting to be a good person was never hard because Mom motivated me to be the best me I could. Knowing she is proud of me means a lot. She may not always agree with me, but she is always proud of me.
Proverbs instructs us to make our mothers glad, to let the one who gave birth to us rejoice. Be upstanding and good. When our mothers rejoice in us, God is pleased. But not just that. Moms being glad and proud of us offers us great encouragement, and it shows their love to others.
I know every child has not had the privilege of having a mother like mine. I wish they could have. My brother and I have tried to share her as much as we can. We realize, even with Mom's excellent health, that her years are growing noticeably short. We are grateful for the woman she is and for the individuals she has groomed us to be.
For all, she has been to me and my children, I can say I am fortunate to pray on her behalf: Lord, may her crown be filled with the gems of heaven, and when she is in Your presence, may she feel a hundredfold, the love she has given. Happy Mother's Day, Mom. You're a gem of a mom.
(Photo courtesy of pixabay.)
(For more devotions, visit Christian Devotions.)
---
---