Glory to God in the highest heaven, and on earth peace to those on whom his favor rests. Luke 2:14 NIV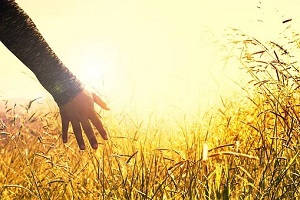 One of my favorite songs from my youth, "Let There Be Peace on Earth," comes to mind whenever I hear the phrase "peace on earth."
God created a perfect world with perfect people. We began the undoing of creation by choice, becoming entangled in drama at every turn. Since Eve took the first bite of the forbidden fruit, people have been doomed to a chaotic existence on earth.
Every war, abusive relationship, battered child, addiction, obesity, self-mutilation, and disease began with a selfish decision: I want what I want, and I will get it at any cost.
Peace on earth begins with salvation, but it doesn't end there.
Jesus taught that life wasn't about us. His sacrifice on the cross was for our salvation to point the way to peace. Peace on earth won't exist until He returns to gather the faithful. He will create a new earth, then we will finally know peace.
But can we experience peace on earth today? Yes. When we receive the Holy Spirit by trusting Jesus as Savior, His peace resides in us. Through every trial or difficult circumstance we face, we can cast our anxieties on Him and draw from His well of peace, hope, mercy, love, and encouragement. Let this be the moment, now.
Because we can draw from our well of peace at any time, we can share that ladle of hope with a world in need, spreading the peace we've been given in our salvation.
Let the peace of Jesus Christ rule in your heart like a beacon to shine His light on the Good News.
(Photo courtesy of pixabay.)
(For more devotions, visit Christian Devotions.)
---
---