How do you know what your life will be like tomorrow? Your life is like the morning fog—it's here a little while, then it's gone. James 4:14 NLT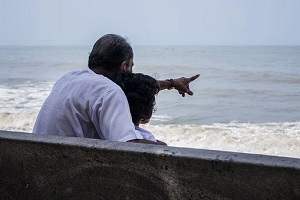 The alert lit up my phone like fireworks on a dark night.
Seconds later, I heard the announcement: "Faculty and students, we are now under a severe weather alert."
Quickly, we teachers herded our students into the hallways and into their learned positions: kneeling and heads covered with a book.
Keeping students quiet always proves a task. At their age, they think they're invincible and that a tornado could never hit our school. What they didn't know, but discovered later, was that one touched down near our location.
Time dragged. We rotated between the hunched-down position and the sitting-on-our-rears position. Wave after wave of severe storms rolled through. At one point, we stopped releasing students. Those picking up students either had to remain in their vehicles or come inside.
One grandparent decided to shelter inside with his granddaughter, one of my seventh-grade students. When the administrative assistant told him we were not releasing students, he said, "I know. I just wanted to be with her."
As I monitored my students, I watched this older gentleman call his granddaughter from her tribe of students. They moved to a different spot and sat on the floor. As we waited out the storms, he looked at her graded papers and congratulated her on her good grades. Who knew? That might have been the final conversation they would have.
Looking on, I realized this grandpa wasn't much older than me. And had any of my grandchildren been present, I would have done the same thing.
Life has a way of getting busy, and we have a way of getting bogged down in selfish pursuits with little value. Temporary pleasures. Momentary enjoyments. No lasting value. James says life is like a vapor or morning fog. Life dissipates quickly … often too quickly.
God gives us just enough time to value the most important things: loving Him, loving our family, and loving others. Anything else becomes icing on the cake or a distraction that removes our focus from more important things.
Cherish your time by loving God, your family, and others.
(Photo courtesy of pixabay.)
(For more devotions, visit Christian Devotions.)
---
---