Do you not know? Have you not heard? The Lord is the everlasting God, the Creator of the ends of the earth. He will not grow tired or weary, and his understanding no one can fathom. He gives strength to the weary and increases the power of the weak. Isaiah 40:28-29 NIV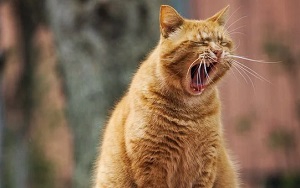 Sometimes we have projects we start but don't finish. Or maybe our efforts peter out, and we forget or neglect the project—like I do my weedy planter boxes.
This happens to me each spring when the prospect of picking fresh vegetables from our backyard sounds so wonderful. Why wouldn't I take advantage of the six garden boxes the previous homeowner installed (and no doubt successfully utilized, given the plethora of carefully placed foliage around our yard)?
One year, I only planted lettuce in one box. The days ticked by, and we enjoyed that lettuce until it turned into scraggly, inedible skyscrapers, and my husband mercifully shut off its water supply. What an eyesore they had become, shouting my failure at growing a bountiful garden to the neighbors.
Even I can see I lack perseverance. Although the results of a well-tended garden are marvelous, each year I grow weary of keeping it up in my own strength.
We can go through battles of a lifetime and have no more reserves in our tanks. Perseverance seems impossible. Thankfully, God has an endless supply of strength to give us. Strength to help us make it through our next infertility treatment, round of chemotherapy, or surgery. Strength to forgive our spouse or neighbor. Strength to be confident in the next job interview when we are discouraged by all the rejections.
This is where God's grace is evident. He will supply His abundant grace so we don't have to operate in our own strength. Even though our solo efforts can achieve results, we would have to sustain them on our own … forever. How exhausting. That isn't how God designed us.
God wants so much better for us because He has so much better for us. We cannot avoid all the trials. Our responsibilities need our wholehearted commitment.
When you are weary and want to quit, run to the Father and be filled with His strength and power so you can finish your race well.
(Photo courtesy of pixabay.)
(For more devotions, visit Christian Devotions.)
---
---