The Lord is my Shepherd; I have all that I need. Psalm 23:1 NLT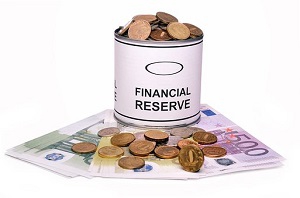 When I was a little girl, my parents weren't well-off.
I never went without, but I didn't grow up in the lap of luxury either. One thing my mother taught me was not to worry because the Lord would provide. And He always did. No matter how tight the finances were, we always had enough.
The shepherds of David's time cared for every need of their sheep. They provided lush pastures, cool streams of water, and protection from danger.
The heavenly Father is our Shepherd who provides for all our needs. God will liberally supply our every need according to His riches in glory in Christ Jesus. Thank goodness He doesn't do it according to our bank balance. In case we're feeling a bit doubtful, God assures us that if we rely on Him, we will not be disappointed. He will not let us down. No matter what the need, He will provide.
We should not set our hopes on the uncertainty of possessions, but rather on God who richly and ceaselessly provides us with everything for our enjoyment. Our Father wants to provide for our needs and give us things purely for enjoyment. Isn't that just like a true father?
Our Father knows what we need before we ask Him. We have no reason to worry or be anxious about food, clothing, or any other needs we may have. Instead, we should seek the kingdom of God and His righteousness, and then all those other things will be given to us.
I have carried my childhood lessons with me throughout my life, tackling the challenges of almost twenty years of marriage and raising three children on one average wage. The Lord, my Shepherd, has supported me just as He promised. I can still say, "I have all that I need."
Are you trusting God to provide all you need?
(Photo courtesy of pixabay.)
(For more devotions, visit Christian Devotions.)
---
---