For by grace are ye saved through faith; and that not of yourselves: it is the gift of God: Not of works, lest any man should boast. Ephesians 2:8-9 KJV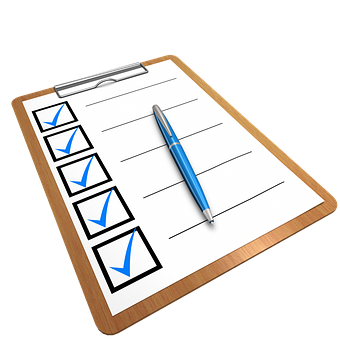 I decided it was time to give them a practical lesson in grace.
My wife and I used a Bible-based curriculum to homeschool our children, which meant they learned something of the nature and character of God in every lesson.
One day, I prepared tests that would be impossible for them to pass. A few minutes after handing them out, I got feedback: a.k.a. whining about the difficulty of the questions. I told them to try their best and even allowed them to work for the answers by using their textbook. A quick show of hands at the end of class revealed that part 1 of my lesson had been successful. They knew they had failed.
I gave the tests back for review on Monday. Their fears were confirmed when they saw that each had received a failing grade. After a brief discussion, I told them I loved them very much, marked out the F with a red pen, and wrote 100 A+ on each test. I asked if it was their effort that had gotten them the 100. They answered, "No." Then I revealed that this test wasn't about the lesson from their textbook but rather about a lesson from God's Book—specifically about God's grace for salvation.
We then read Ephesians 2 and Romans 3 to conclude the lesson. We can never do enough to earn salvation. Thankfully, God put a plan in place to redeem us, not through our efforts but through the death and resurrection of Jesus Christ—the Lamb of God sent to take away the sin of the world.
We must put aside our attempts to reach God through works and instead lay hold of His grace through faith in the Lord Jesus Christ alone for salvation. If your sins have been marked out and covered by the blood of Jesus Christ, you have been freely given a perfect score, which is the righteousness of Christ marked down in place of your failure.
Thank God daily for His amazing grace.
(Photo courtesy of pixabay.)
(For more devotions, visit Christian Devotions.)
---
---