Moreover, King Cyrus brought out the articles belonging to the temple of the Lord, which Nebuchadnezzar had carried away from Jerusalem and had placed in the temple of his god. Ezra 1:7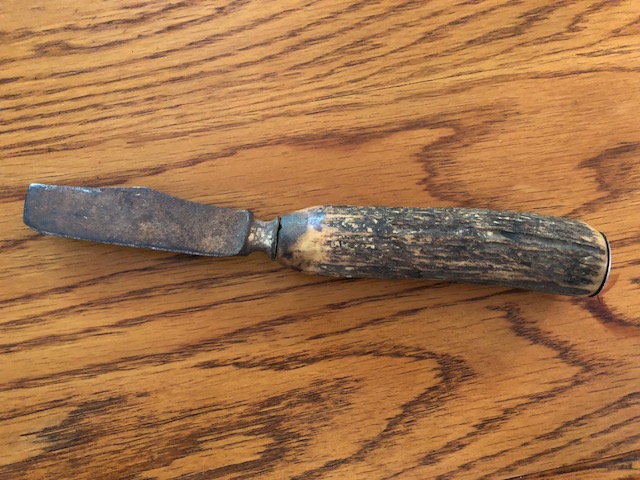 The handle is normally what catches a buyer's eye.
As an amateur knife maker, I know a lot of time is spent on finding, fitting, and finishing the material that will become the handle of a hand-crafted knife. Although the handle may be what gets noticed first, if the blade is missing or is dulled down, the knife cannot properly perform its intended purpose.
Among the thousands of gold and silver items that were taken from the temple by Nebuchadnezzar, twenty-nine knives were listed. These knives must have had beautiful handles—probably made of gold and silver. These knives were not meant to be admired for their beauty only; they were used in the sacrificial offerings made by the priests—the offerings that foreshadowed the sacrificial death of Jesus for our sins.
Many verses in the Bible speak about love, peace, and unity—which are loved by most people. These verses could be thought of as the handle on those knives. They catch the eye and are pleasing to us as we swoon at their beauty and praise the Lord for them.
Other verses resemble the blade. They tell us of sinful things we face. They tell how it looks and sounds to be holy as God is holy. These verses tell us what God's everlasting righteousness looks like, no matter what the age or culture we live in may say.
When God says something is sinful, it will always be considered sinful in His eyes—even though such talk cuts at people and is often rejected as old-fashioned, out of style, and hurtful.
Beautiful … and not so beautiful … verses never go out of style. Nor do the ones that call us to rid our lives of sin.
The beauty of a knife's handle and the sharpness of the blade work hand-in-hand. The same is true concerning the divinely inspired words of our loving God and Savior.
Adore the beauty of God's Word, but never forget your duty to obey.
(Photo courtesy of Martin Wiles.)
(For more devotions, visit Christian Devotions.)
---
---