There is no one righteous, not even one. Romans 3:10 NIV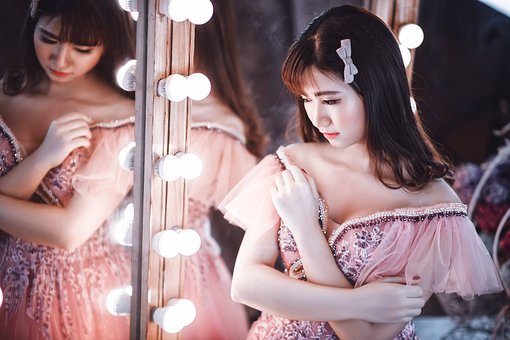 I stared into the mirror. Terror filled my heart as the commandment, Thou shall not lie, convicted me as a liar, and the commandment, Thou shall not steal, convicted me as a thief.
I understood how God saw me and realized I had no right to find the path to life. With tears in my eyes, I dropped the mirror and walked away. Then I heard One crying as He died on a cross: My God, My God, why have You forsaken Me. My memory was etched with the bloody nails lying at the bottom of the cross.
This special mirror is the Ten Commandments. When we look into the mirror, it shows we have broken God's laws. This frightens us and makes us uncomfortable. We want to do what we want. After a while, our conscience becomes quieter. If we walk away, we lose all hope of finding the path leading to life.
Few find the path because none are righteous. God alone must show us the entrance, yet knowing our hearts are evil, He can't allow anyone access. So He gives people a conscience to know right from wrong. He also provides a special mirror that will guide us to the entrance of the path.
Some spend time gazing into the mirror, but try to clean the sins reflected in it. If we try to justify ourselves in this way, trying our best to do good, the mirror will be our destruction.
Knowing the truth means grasping the mirror tightly and looking deeply within so it can reveal our hopeless condition before God and show us that it was our sins that put Jesus to death. The King Himself endured the shame of the cross and died on our behalf.
If you haven't, look in the mirror and approach the entrance to the path that leads to life. Feel great sorrow, but also amazing joy.
(Photo courtesy of pixabay.)
(For more devotions, visit Christian Devotions.)
---
---