Little children, keep yourselves from idols. 1 John 5:21 NKJV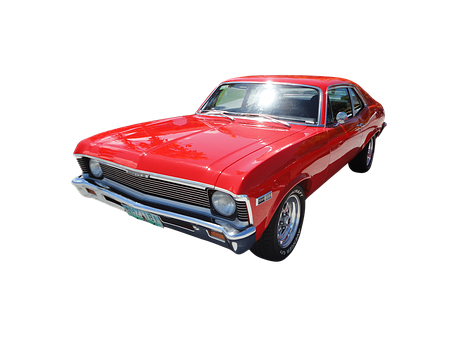 I couldn't believe my ears.

"Say that again?" I asked my brother.

"I sold it," he replied.

The "it" in this case was a cherry red 1967 Chevy II that had been a part of my brother's life for over forty-four years. He had started with a rusted hulk of a frame in high school and had restored the car from the ground up.

I don't know how many times I tripped over the Chevy's transmission and drivetrain in our basement Rec Room. A part of our décor were '67 Chevy parts. It became something of a standing joke for Mom and Dad to gift David the money for birthday or Christmas to paint his restoration …. only to have him use the cash for another engine part he needed.

Over the decades—through girlfriends, college, work, marriage, sons of his own, and building a business—the Chevy II slowly came together. It became a lightning-quick show car—a cherry red blur on the back roads of Pamlico County in North Carolina and a favorite at local car shows. It was as well-known as it's builder ... a thing of beauty and as much a part of David as his middle name.

Now it was gone, sold. But David seemed at peace about it, and indeed he was. "It was an idol," he explained.
"Do you know how much money I spent on that thing? Not to mention all the time and energy I wasted on it. I spent decades making it perfect. And really, honestly, what did it ever give me in return?"

He had a point. Our Father warned against idols on His stone tablet hit parade (Exodus 20:3), and Jesus reaffirmed it (Mark 12:29, 30). And yet I still have a problem seeing the idols in my life. I tend to think of idols as golden cows or statues of Baal, and since I don't have those in my closet, I want to consider myself good to go. But idols can come in all manner and forms ... and we should be on guard against them.

David's idol wasn't hidden; it was out in the open. He just had to wash the scales from his eyes with the Word to see it.
If you have idols in your life, get rid of them.
(Photo courtesy of pixabay.)
(For more devotions, visit Christian Devotions.)
---
---