Because you have rejected this message, relied on oppression and depended on deceit, this sin will become for you like a high wall, cracked and bulging, that collapses suddenly, in an instant. Isaiah 30:12 NIV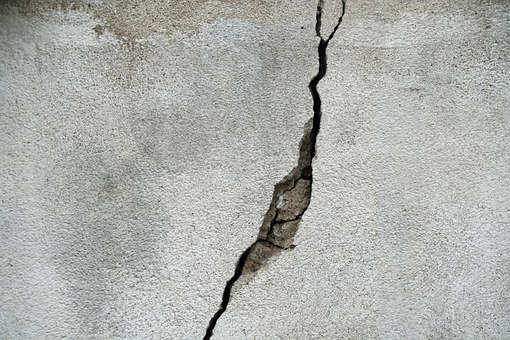 Years ago, I had a crack problem.
Thinking I could cover my ceiling crack myself, I spent hours researching and choosing materials. I wasn't feeling too confident, so I hired someone to repair the crack.
The handyman explained that he could spackle, sand, and paint the crack, but it might crack again in the same spot. He could try to coat it with textured paint, but there was a good chance the crack would show.
The tiles were unevenly sized, and the room wasn't perfectly square. The seams between the tiles needed to be smoothed over, painted, and blended. We spent three times the amount we budgeted because of all the mistakes and rework. When finally completed, the ceiling had small imperfections, but it was nowhere near the eyesore it had been from the initial crack that divided the ceiling in half.
Three months passed. I saw the ceiling under different lighting. Ripples formed on the ceiling tiles covering the crack. I didn't want to accept it, but those imperfections were meant to be there.
Just like my ceiling, we weren't meant to be perfect. God created us in His image, but not exactly like Him. He wants us to strive to be like Jesus, though He knows we will fall short every time. He wants us to join Him in heaven in spite of our sinful ripples and cracks.
Thank God for loving you in spite of your cracks—the flaws, the shortcomings, and the failures. Also, thank Him for accepting you into heaven to live with Him forever.
(Photo courtesy of pixabay.)
(For more devotions, visit Christian Devotions.)
---
---