Wherein I suffer trouble as an evil doer, even unto bounds; but the Word of God is not bound. 2 Timothy 2:9 KJV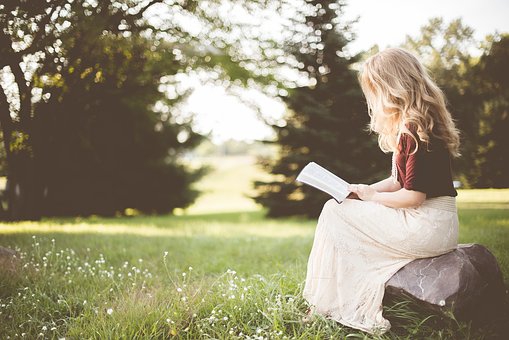 All my life I've been legally blind because of an undeveloped optic nerve in both eyes.
Although my parents did all they could to raise me and to find help for me, they weren't able to find much assistance when it came to teaching me mobility and other independent living skills.
Yet God has blessed me with the ability to do many things, such as memorize His Word. When I was in my late teens, I was on a Bible quiz team, and someone wrote an article about that in a Christian magazine.
Through the Internet, television, and many other means, God is getting His Word around the world. His Word even flies over the bamboo and iron curtains. Some years ago, it broke down one of those curtains: the Berlin Wall. God did this to make sure even more of His Word got into closed countries.
It matters not where we are or what situation we find ourselves in, the Word of God isn't bound. His Word can reach anyone, Christian and sinner alike. God is everywhere, and He can and will use all of us—whether through prayer, the Internet, or by talking and praying with someone—because He, the Word of God made flesh, isn't bound.
Regardless of your limitation, don't be bitter and discouraged and think you're useless. The Word of God through you isn't bound.
(Photo courtesy of pixabay.)
(For more devotions, visit Christian Devotions.)
---
---