Be angry, and do not sin: do not let the sun go down on your wrath. Ephesians 4:26 NKJV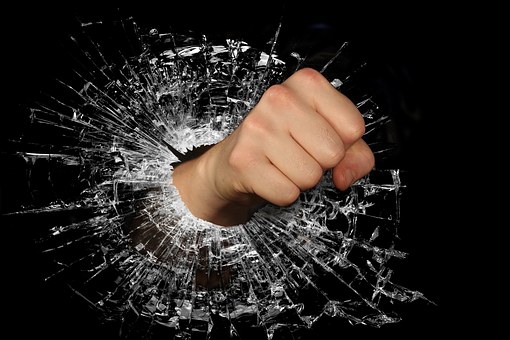 If you're angry, you're in good company.
Millions Worldwide Trapped in Human Trafficking.
Armed Teenager Takes Lives of Nine Classmates.
Opioid Crisis Plunges Thousands of Families into Poverty.
Headlines like these leave us shocked and sad. They also make us angry.
In Mark 11, Jesus did what Paul later wrote. Jesus entered the temple in Jerusalem and let His reaction to how people dishonored that holy place demonstrate anger without sin. Although the text doesn't include the word angry, we can infer by Jesus' reaction that He was. When they arrived back in Jerusalem, Jesus entered the Temple and began to drive out the people buying and selling animals for sacrifices. He knocked over the tables of the money changers and the chairs of those selling doves, and he stopped everyone from using the Temple as a marketplace (Mark 11:15-16 NLT).
When we see corruption, injustice, or destruction, anger can propel us into action. In 1980, a California mom who'd lost her daughter because of a drunk driver launched a national movement: MADD, Mothers Against Drunk Driving. Horror and anger over human trafficking led me to research the topic. I connected with a wonderful Christian anti-human-trafficking organization called A21.
Anger about a loved one's health crisis might prompt you to connect with a ministry that has powerful teaching on healing or with an organization that funds medical research. Outrage over domestic violence could lead you to become involved with a local women's shelter. Or maybe you're particularly passionate about the plight of refugees or orphans.
Be attuned to anger-inducing moments. They may well be part of your God-given assignment.
(Photo courtesy of pixabay.)
(For more devotions, visit Christian Devotions.)
---
---