The heavens are telling of the glory of God; and their expanse is declaring the works of His hands. Psalm 19:1 NASB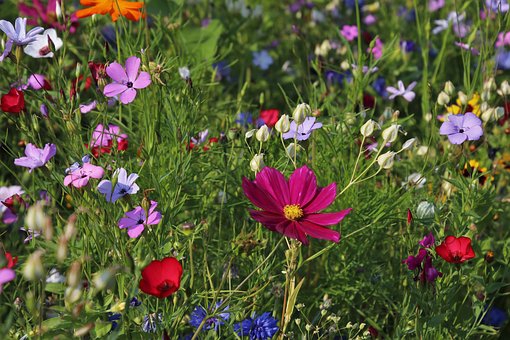 I have learned wonderful lessons by watching nature.
Before I began paying more attention to nature, I often forgot that God Almighty, in nature, gave another revelation in addition to the Bible.
In Psalm 19, God's Spirit mentions the revelation in nature before He mentions the revelation in the written Word of God. That shouldn't be a surprise, because in Romans 1:20 we are told, For since the creation of the world, His invisible attributes, His eternal power, and His divine nature have been clearly seen, being understood by what is made, so they are without excuse. Attitudes grow.
Among the lessons Jesus and the Spirit teach from nature is that a root of bitterness can grow and bother our life in general (Hebrews 12:15). It is easy to understand how bitter seeds can grow and destroy, but what is not commonly understood is that other attitudes can also grow.
A forgiving spirit is not an all-or-nothing thing; it grows or withers. A repentant heart can grow in strength of resolve. Lustful thoughts and feelings can be controlled or rejected more consistently. Thankfulness can be forgotten or embraced more often. Love can intensify or diminish.
Understanding that attitudes can grow causes me to think of an old children's song that includes the question, "Mary, Mary, how does your garden grow?" Life is a garden, and what seeds we allow to grow in the fertile soils of our hearts determines the quality of the life we will live as well as the fruit we will bear.
We can't grow attitudes that please God without divine help. We must pray the prayer of a supplicant's heart: Dear Lord, please help us to be good gardeners as we go through life. Help us to have clean hearts and clean hands so that Your Holy Spirit can grow healing fruit through our lives. Amen.
Let your attitude grow into one that pleases your heavenly Father.
(Photo courtesy of pixabay.)
(For more devotions, visit Christian Devotions.)
---
---