He will respond to the prayer of the destitute; he will not despise their plea. Psalm 102:17 NIV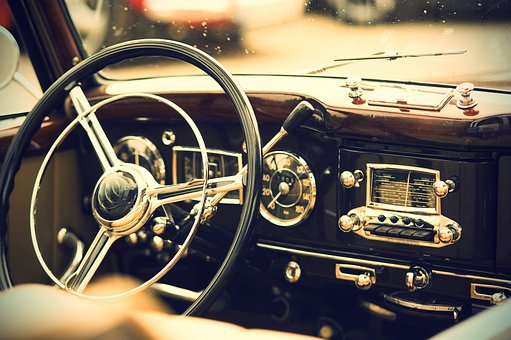 He walked through the junkyard, looking for something he treasured—and he found it. The first car his dad had given him.
He ran to the junkyard owner and asked, "Is that car for sale?"
"Why do you want that thing?" the owner asked. "It's a mess—rusty, falling apart, not able to do what it was made for. It has been in a few crashes and isn't worth fixing."
"I don't care. How much?"
The owner rubbed his chin and, with an evil eye, quoted an outrageous price.
"I'll take it," the man said and paid the price.
The man took the car home, planning to restore it to its original glory. He put it on cinder blocks. The engine started, but with grinding and sputtering. He cleaned and restored the most vital sections of the engine, put new tires on the car, and took it for a spin around the neighborhood. The neighbors saw a dilapidated car with dents, rust, broken glass, and a trashed interior, but the man knew someday it would be the boast of the town.
His mechanic friends joined him on his new project. Some restored the interior with new seats, upholstery, and mats. They installed new windows and a new steering wheel. Then another group of friends came to do the body work. They scraped, sanded, and pounded out dents. They refitted parts, painted, and polished until the car was a work of art.
At each stage of the restoration, the man drove the car around the neighborhood to show it off. Eventually, the neighbors looked forward to his drive, and they cheered when he took it out on the first road trip.
Sometimes, we end up in a junkyard—battered and in disrepair, Jesus is the Man looking for us because His Father gave us to Him. When He takes us into His garage, He puts us on cinder blocks for a period of time. His friends—teachers, pastors, doctors, friends—join Him in working on us. They work on how we think and behave. Interior restorers work on our emotions, choices, and relationships. Body workers address our health and appearance.
As the psalmist said, the Lord will not leave us in a junkyard when we call out to Him. Let God—and those who help Him—restore you.
(Photo courtesy of pixabay.)
(For more devotions, visit Christian Devotions.)
---
---