Behold, I will do a new thing; now it shall spring forth; shall ye not know it? I will even make a way in the wilderness, and rivers in the desert. Isaiah 43:19 KJV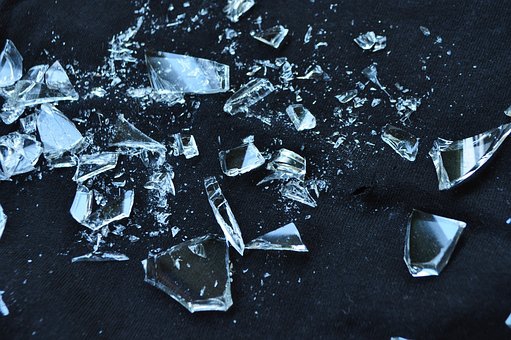 The week was tough, and the night found me clinging to a big ottoman in my living room floor, sobbing.
I was having one of those days where the past rears its ugly head and reminds you how thin the time is between yesterday and today. Bronchitis, a sinus infection, a new career. Stress about finances and friends not showing up when you need them. Not being the father I strive to be and having a hard time comparing myself to the Father I have in Jesus. I was breaking down.
I felt God's Almighty hands twist and ring me to the point of damp dry. I pictured Him molding the clay with more pressure than I have ever felt. I saw broken shards of glass splinter in new formation. That's when I understood. With a new dimension of the refiner's fire and more water smoothing the rough stones, I was being pressed on every side. Almost breaking.
God knows my shatter point, and He takes me to the exact degree before I break. The place where I become something new. And He specializes in all things new.
God uses our rough times to sharpen us, define us, and make us who He longs for us to be. Only a Master's hands know my breaking point and understand where my submission is imminent. Through my re-Creator's expertise, I become a new creation.
And when God has reworked me for a time, thanksgiving rolls over me like the warm winds of a summer storm right before the rain. He washes over me, and I hear His whispers. "This is what I have been working on. If you want to dream new dreams and fly to heights, you must let Me turn that coal into a diamond."
I'm stronger now—better than I was. The wounds miraculously healed, but God had to knead the dough. He had to take me to the point right before I gave up. He took me to the place where I gave in. But further down the road. Closer to the prize. I arose from my sobbing, prostrate position and breathed fresh air.
God knows the road He asks us to walk. He never promised it would be easy, but He promised He would always be there. And He is. Again and again. Welcome His artistry.
Let God make you new.
(Photo courtesy of pixabay.)
(For more devotions, visit Christian Devotions.)
---
---