I have learned to be content in whatever circumstance I am. Philippians 4:11 NASB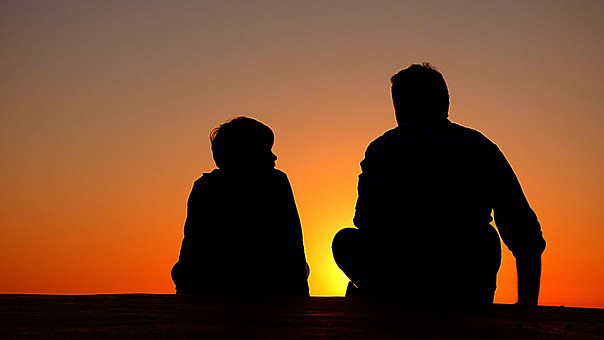 I have thought a lot about our conversation and wanted to share a few additional thoughts with you.
You mentioned it has been bothering you that it is easy for those who have everything to talk about God's love and blessings, but for those who have nothing—not so much.
I've come to understand that each of the Lord's children have a different road to travel, because our Father knows best and knows what is needed for each of His children. Life is but preparation for heaven's shores.
One thing that came to me after our talk was that Paul had no family, home, or comforts. He also experienced prison, stoning, and medical problems but declared he had learned to be content in whatever condition he found himself—whether hungry or full. The reason for his contentment was his relationship with Jesus, which overcame all of life's conditions. He trusted in God's love and wisdom for what was best for him personally.
One more thing, Son. Hebrews chapter twelve refers to heroes of the faith. Among them were Noah, Abraham, and Sarah. Some of these faith heroes were "sawed in pieces . . . and were destitute," yet "received a good report through faith."
The trusting faith that our Father knows best brings me comfort when I think about what these brothers and sisters passed through.
Thank you for sharing, Son. I value your tender heart and willingness to share more than I can say.
When concern overwhelms you, focus on what the Lord suffered on the cross to pay for your sin as He conquered death.
(Photo courtesy of pixabay.)
(For more devotions, visit Christian Devotions.)
---
---