Let your light so shine before men, that they may see your good works, and glorify your Father which is in heaven. Matthew 5:16 KJV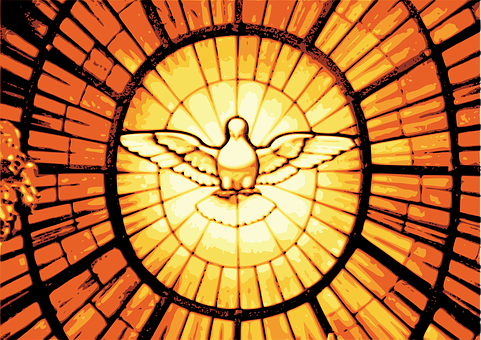 The day was "blah." An Ecclesiastes, chapter one kind of day. Emotions crept up, and I felt purposeless—as if my purposes weren't meaningful enough, although I knew this wasn't true.
I stood in the kitchen waiting for my frozen dinner to finish in the microwave when a favorite possession caught my eye: a piece of artwork in a wooden frame. The artwork was an image of a bluebird on a branch and was made out of different shaped and sized pieces of clear glass held together with grout. My husband bought the mosaic for me at a craft fair—after I had admired it but talked myself out of buying it.

The piece hangs from a little chain on a hook underneath my cabinet and lies flat against the wall. I studied it, then looked up at the half circle window near the top of the vaulted ceiling in my kitchen.
I wonder if it could go up there? That would be pretty.
On a whim, I stood on the window seat and reached for the spot, but I was too short. I went to the garage, got a step ladder, lugged it into the house, positioned it in front of the window, and climbed to the top. Nowhere close.
I held the artwork in various places near the window—imagining a different home for it, since my original idea had failed. Testing it out over the window valance, I said aloud, "No, that won't work. It's made to let the light shine through."
There it was—the lesson. The entire episode of my standing in the window seat and dragging a step ladder from the garage, when I had only intended to warm my lunch, was for me to receive a message about my own purpose—the same message Jesus gave years ago. I'm made to the let the light shine through.

I cried. My ho-hum, feeling good-for-nothing day was transformed. Just as a clear glass mosaic is more beautiful when the sunlight pours through it, I live with purpose when I show those around me how beautiful life is with the love of Christ. Even if I don't feel like I'm doing a good job, that's my purpose. It's every believer's purpose.
Your life isn't meaningless. You are made to let God's light shine through.
(Photo courtesy of pixabay.)
(For more devotions, visit Christian Devotions.)
---
---