Truly I tell you, whatever you did for one of the least of these brothers and sisters of mine, you did for me. Matthew 25:40 NIV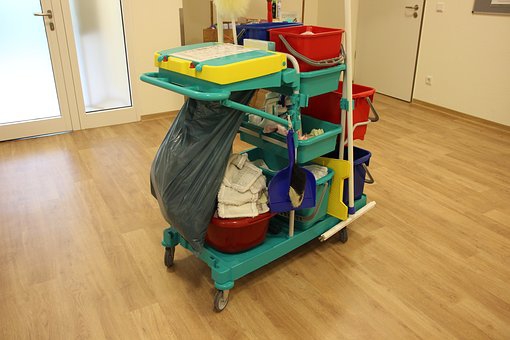 During our beach vacation in Hilton Head, South Carolina, my husband became ill.
I took him to the ER. They performed diagnostic tests and then ordered an ambulance to transport him to MUSC in Charleston. We arrived at three in the morning. Surgery was scheduled for noon to repair a hiatal hernia that bulged to dangerous proportions.
By seven that evening, I looked as if I had come off a windy beach, had a middle-of-the-night ride to keep up with an ambulance, and had been awake for about forty-five hours.
A kind nurse told me I could shower on the third floor and that I should see the concierge. When I arrived, no one was at the desk. I walked the empty halls looking for someone. A petite woman came through the door pushing two full trash cans.
"What do you need, honey?" she asked, coming toward me.
Fighting tears, I said, "I need a shower, and I'm looking for the concierge."
She touched my shoulder and turned me around. "She's gone for the day, but let's get you some towels. We're gonna take care of you." With her arm wrapped around my shoulder, we walked to a linen closet. "What else do you need?"
I didn't even think of saying soap, shampoo, a toothbrush. All I could think of was my dirty, windswept hair. "I need a comb."
"We'll get you a comb, but here's the thing. We still need to see a concierge. There's one on the fourth floor."
She could have pointed me to the elevator. Instead, she stayed with me, leaving her abandoned trash cans. Upstairs, we found the concierge, who opened a bag with small travel sizes of everything I needed. My cleaning lady friend walked me back downstairs and to the guest showers. She did what Jesus instructed all of His children to do.
I'm fine now, and so is my husband. And life is back to normal.
The cleaning lady wasn't a doctor or nurse. She wasn't a social worker or administrative assistant. She wasn't even the concierge. She was an ordinary cleaning lady who went the extra mile to serve. But to me, she was much more.
God has a history of using seemingly insignificant people to help others. Tell Him you'll be one.
(Photo courtesy of pixabay.)
(For more devotions, visit Christian Devotions.)
---
---