Beloved, let us love one another, for love is from God and everyone who loves God is born of God and knows God. 1 John 4:7 NASB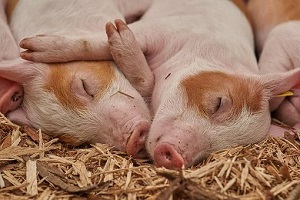 I was at the store picking up a few items.
As I headed toward the checkout area, my eyes connected with those of a tall guy. He had long hair, giant muscles, and looked a little scary. Smiling, I moved on to the open checkout line at the other end.
"Hey! Mrs. Adams." I heard the voice and instantly realized my mistake. "You not gonna do me like that now, are ya?"
At a quick trot, I turned around, leaving my buggy behind, and embraced the big, scary-looking guy.
As I hugged him, I remembered him sitting in my fourth-grade class trying to learn his times' tables. He was too old to be in fourth grade, didn't have much support at home, and was somewhat of a troublemaker—but I loved this kid. And now, here he was, practically a grown man.
We stood there and caught up on his life, and I encouraged him to keep working hard. We said our goodbyes, and I couldn't help but smile. That big ole scary boy took the time to talk to his fourth-grade teacher and still wanted his hug like always.
No matter how tough someone may appear, everyone wants to be loved. Jesus wasn't drawn to the popular crowd or the religious folks. He spent time with the outcasts—the ones others shied away from.
Seeing my former student reminded me we can't judge a book by its cover. We need to take the time to invest in people around us and get to know them. Deep down inside, every person is still a little fourth grader who wants a hug and an "attaboy," no matter how scary they may appear on the outside.
Ask God to teach you His kind of love.
(Photo courtesy of pixabay.)
(For more devotions, visit Christian Devotions.)
---
---