For I know the plans I have for you, declares the Lord, plans for welfare and not for evil, to give you a future and a hope. Jeremiah 29:11 ESV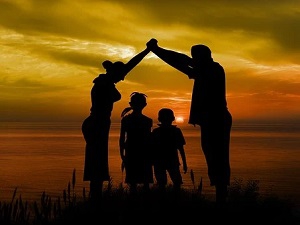 Adopting was not easy.
Nobody said it would be. Ten-year-old boys can be a handful. Even our sons questioned us about why we had adopted them.
We always responded that we adopted them because we loved them. Since they could not comprehend that kind of love, they continued to test us. Twenty years later, we could see the hand of God in our adoption. God made them both whole again in Him.
The Jews who languished in Babylonian captivity might have questioned God's goodness to them after their smothering defeat and exile. People who hated them surrounded them. Most of the Jews had lost everything as a result of Babylon conquering them, including their sense of purpose and hope. Through Jeremiah, God reassured them that He had a plan for them—to give them a future and a hope.
Many times, we clung to this promise with our sons. Why had God allowed us to be childless? Why had God allowed them to grow up in a dysfunctional birth family and then be placed in an orphanage? And why had God brought them to America to us?
God did not give any audible explanations to our "why" questions. Instead, He called us to trust Him and His plan in our lives and to submit to it.
God has a plan He is working it out in all our lives. By adoption, we can provide His hope to children in need.
Are you willing to have a part in God's plan for others and for yourself? His blessings await you as you step out in faith and trust Him to provide.
(Photo courtesy of pixabay.)
(For more devotions, visit Christian Devotions.)
---
---