I have heard your prayer and seen your tears. I will add fifteen years to your life. Isaiah 38:5 NLT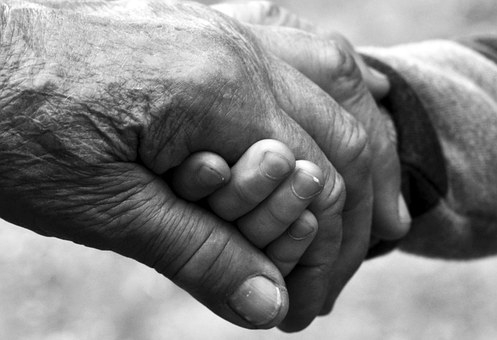 Ruby lived on a hill, tended her flowers, and was my grandmother. She couldn't drive a car, and she never wrote a poem, but the pages of her Bible were worn thin from constant use.
I was barely a month from my sixteenth birthday, and Mamaw and I had plans to burn rubber. I think we both had waited for years for the freedom to go and do as we would like, together. Then on December 7, the doctors pronounced that her life would end in six months. Cancer.
I wallowed in the stages of grief for the first few months. Then one day after school, I sat at her kitchen table and screamed, "You're going to die, and you're acting like nothing is wrong!"
Mamaw clicked the stove button, led me into the living room, and reclined on the couch. The smell of dinner carried through her little home as she told me why I had never seen her cry about her death sentence. I thought in all our years together I knew every story about this woman, but she was saving the best for last.
Almost forty years ago, a different set of doctors told a young mother of four that pancreatic cancer would take her life in less than a year. And I'm pretty sure she didn't cry back then either. She marched home and looked up the story of Hezekiah. This simple woman pointed to the then firm pages of 2 Kings and asked for the same gift as Hezekiah had. King Hezekiah was mortally ill, but he petitioned the Lord for more time. And the Lord granted him fifteen more years.
Ruby asked the Lord to prolong her life until her children were old enough to take care of themselves. And like Hezekiah, God heard her prayer. Not only did she get another fifteen years, she also got decades more until she met her grandchildren. And as my bitter tears blurred the sight of her, my grandmother said, "How could I cry a single tear when He has given me more than I asked for?"
As you mourn your loved one, concentrate on the parts of them that live on in you. Don't allow the wisdom of their life to be robbed by the temporary grave. Hold tightly to their stories of bravery, love, and obedience, and know they are still with you.
(Photo courtesy of pixabay.)
(For more devotions, visit Christian Devotions.)
---
---