Rejoice with those who rejoice, weep with those who weep. Romans 12:15 ESV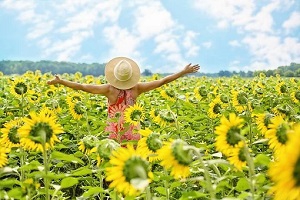 Death took two friends in one month. Two! Both were lost to those nasty C words. Cancer and Covid.
They died within days of one another. The first loss was a dear writer friend and mentor. When I first met her, I longed just to be her friend, and when God blessed me with that friendship and the fact that she welcomed me into her home and called me Sugar, I was beside myself. I was gifted with her wisdom and love. Something I will never forget. The second loss was a childhood friend who'd been my friend since we were in diapers. Both losses cut deeply.
Death is never a welcomed friend even when we know it is the kindest of solutions. We loath the pain and loss of that person, but we understand the compassion within. There never seems to be good words or right deeds when we face the family members of those who have passed. Sometimes, silence is not a bad thing. A simple hug says more than words ever could.
Paul wrote to the Christians in Rome to encourage them in a time when standing firm as a Christian was hard and when joy and happiness tended to be fleeting. Paul understood their pain and loss. Still, he encouraged them to rejoice with those who rejoice and weep with those who weep. In other words, be considerate of the feelings of others rather than spending our time waiting on them to feel our loss and pain. Together, we will help one another. Paul knew if the people learned this compassion, they would find peace.
My childhood friend's daughter asked me to do her momma's eulogy. Both honored and terrified, I wondered if I could manage it. So, as I prepared the memorial, I took heart in Paul's words. I sought out those memories that were filled with laughter and fun, and we rejoiced together in a life well-lived. And we wept together at the loss of a soul who meant so much to us all.
Live a life filled with joy and love. Rejoice always and weep when necessary. Whether life ends sooner rather than later, God has our days planned. He will guide us through each moment, and when our time is complete—when we have finished the race—He will welcome us home where tears no longer exist.
(Photo courtesy of pixabay.)
(For more devotions, visit Christian Devotions.)
---
---