Only let your manner of life be worthy of the gospel of Christ. Philippians 1:27 ESV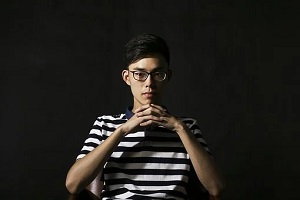 Michael Jamison would not be alive today if not for his reputation.
Mike, a bank employee, was known for dependability. He rarely missed work, would call well in advance if he needed to be off, and was never late. Never.
One morning, Mike didn't show up on time. His boss and coworkers became concerned. When Mike didn't answer his phone, they called his wife who had left earlier that morning for work. She contacted a neighbor, who found him unconscious on the floor of his bathroom and immediately summoned an ambulance.
An aneurysm in Mike's brain had ruptured, causing a catastrophic cerebral bleed. Doctors agreed that if Mike hadn't arrived at the hospital when he did, he would have died.
Although he never returned to full-time employment, Mike worked with the youth at church, volunteered at the public library, and nurtured his two children into adulthood. He continued to live out his well-deserved reputation for dependability—the character trait that saved his life.
Several people in the Bible were known for their dependability, especially the prophets. Samuel, in particular, comes to mind. From childhood, he steadfastly proclaimed the words God gave him, no matter what danger threatened. Whether anointing kings, delivering bad news, or calling Israel to repentance, he refused to soft-pedal the truth. Leaders and common people alike trembled at his coming because they knew he proclaimed God's judgment, whether good or bad. His reputation made him a respected servant of the Lord.
Whether meeting a writing deadline or just meeting a friend for lunch, I strive to be on time. To do what I say I will do. To be trustworthy. Not only because I was raised that way but also because a good character honors God.
Are you cultivating a reputation for dependability? If not, start now and see how God can use it in your life. Character matters.
(Photo courtesy of pixabay.)
(For more devotions, visit Christian Devotions.)
---
---