It was for freedom that Christ set us free…do not be subject again to a yoke of slavery. Galatians 5:1 NASB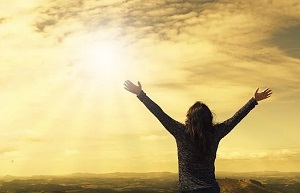 During the twenty-five years that I served as a licensed mental health therapist, I found few of the Christians I treated (including ministers) possessed a sense of freedom.
This failed sense of freedom contributed to their mental health problems. I confess that much of my service also lacked a freed-heart approach to life. Adherence to people's needs, along with an overwhelming work ethic, produced a furrowed brow and a tense stomach.
Free love was a slogan some years ago, and it had promiscuousness associated with it. The description, free spirit, was associated with the hippie movement during the early part of my career. I did not want to be associated with their excesses. But what I did not understand was that without freedom ruling a life, a person is enslaved by life and their past. Christ has set us free, and God's children must watch out for this world's yokes of slavery.
Yet without love we are nothing. Different types and definitions of love exist—some types are righteous and free while other types enslave and addict.
Having a sense of freedom, or being a free spirit, is God's desire. Today's reflection verse tells God's children they are set free to live in freedom.
Christ has freed His children from themselves, their fallen nature, and the Law. God's entire Law is summed up in the commandment to love those around us. Love sets us free. No child of God is a free spirit without trusting, rejoicing, and sharing in what Christ has done for them as they live in love's victory. God's children are free-spirited love children.
Seek after a heart that is free from this world and all that is in it by abiding in your first love—the Lord Jesus Christ—and what He has done for you.
(Photo courtesy of pixabay.)
(For more devotions, visit Christian Devotions.)
---
---