Do not be overcome by evil but overcome evil with good. Romans 12:21 NIV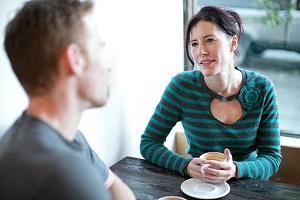 "Would you like to teach women at the city jail?"
"Yes, sure."
"Are you willing to go through a strip search?"
Screeching halt. What? No way. Yes, I wanted to teach these women about God's love and truth, but to be stripped and searched? Lord, please don't ask that of me! Wait. Didn't I surrender myself to the Lord completely? With trembling knees, I said yes.
Once I entered that jail—no strip search happened—I made an immediate connection with the women. This was an opening to teach women who had nothing else to do, who were at their lowest point in life, who were lonely and eager for distraction. An opportunity to shine Jesus' light in a dark corner. They were polite, sweet, and appreciative. Those times of singing, playing games, making jewelry, reading the Bible, praying, and giving a hug brought me such joy.
The Lord loves to surprise us with His goodness. He also loves to challenge us to see if we'll trust Him no matter what. When we take the first step of faith, He will hold our hand and give us the courage to move forward. Everywhere we turn, we see the effects of sin. What better way to transform our world than to share God's hope?
The Lord asks us to be bold in our faith. The word "overcome" tells us challenges lie ahead. We climb a mountain one step at a time, but the view is always worth the struggle. We often complain about all the bad news we hear, yet we rarely get out of our comfortable chair to do anything about it.
People everywhere need a helping hand, a listening ear, a word of encouragement, a simple skill, and someone to pray with them. Following Jesus is an adventure filled with risks and rewards. When we move forward, God will use us to overcome evil with good. When we allow Jesus to lead us to the good work He has for us, we won't have regrets, only joy.
What possibility have you hesitated to grab? Maybe you need to look a little harder for the risk-taking journey God has for you. Or which wicked behavior around you makes your blood boil? Decide to be an overcomer of evil.
(Photo courtesy of pixabay.)
(For more devotions, visit Christian Devotions.)
---
---