Howbeit our God turned the curse into a blessing. Nehemiah 13:2 KJV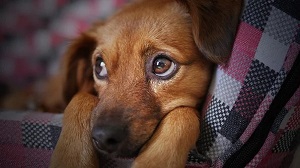 Sometimes we refuse to see the blessings of God.
For instance, when we tell others how we're doing after they ask us. We rarely start in detail with how good things are. Rather, we are quick to itemize the bad. If the person tries to change the subject, we quickly get right back on it.
I've known folks like that. I've also learned to be careful how I greet them. I'm not downplaying anyone's dire circumstances, but we should find the good blessings of God in our lives. I have a standard answer I give to avoid calling attention to the bad things in my life. When asked how I'm doing, I reply, "I can't complain. I got up this morning, my feet hit the floor under my power, and that's more than a lot of people can say."
I have my share of issues like anyone else, but I also have an answer when someone complains about the problems of getting older. I respond, "It's a privilege denied to many." That says it all, doesn't it? Many people didn't live to complain today. Our perspective changes when we stop and think about how good we have it instead of focusing on our difficulties.
As we think about how much we dread talking to pessimistic people who have a woe-is-me attitude, we should also try not to have one. When we complain, we're saying we serve a God who isn't taking care of us. Rather, we should emphasize how much God has blessed us.
The word "blessed" occurs 302 times in the Bible while "cursed" occurs only 72 times. The word blessed is used more than four times as much as the word cursed. We experience far more of God's benefits than we do things to complain about.
Don't have your eyes wide shut to the blessings of God.
(Photo courtesy of pixabay.)
(For more devotions, visit Christian Devotions.)
---
---