Therefore go and make disciples of all names, baptizing them in the name of the Father, and of the Son, and of the Holy Spirit, and teaching them to obey everything I have commanded you. Matthew 28:19-20 NIV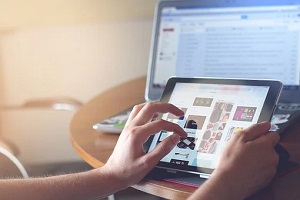 As I was one person living in the pandemic world, I had to adapt.
Like many Christians in lockdown, faith meant learning a new way and why of living as a witness to Jesus. I had to become a digital disciple. Being a digital disciple involved learning new ways to follow Jesus.
I can ask myself—as anyone can—"Who is Jesus?" Our Christian faith is centered on Jesus, who came from God. He offered Himself as a sacrifice on a rugged cross and freed us. I believe He still lives among His disciples on earth today.
Obeying His command to go into all the world and tell others about Him requires answering the question, "Who is Jesus?" Jesus is the greatest preacher, healer, and teacher of all time.
A disciple is defined as a follower, so the digital world has not changed the definition. Pandemic faith has offered me creativity in prayer and worship. Like many others, I can access online worship, Facebook faith communities, and Zoom messages with friends of faith. Live-streaming services exist across denominational lines, as well as do online prayers.
Although logging on frequently to the digital world of faith, I can still learn through other means about following the true meaning of Christianity.
Even after public gatherings return, we can remain digital disciples also, connected to our friends in the faith. I thank the Lord for the creative inventors of the computer world that allowed us to be digital disciples during a worldwide pandemic.
No matter what happens in the world, be a disciple of Christ.
(Photo courtesy of pixabay.)
(For more devotions, visit Christian Devotions.)
---
---