A man of many companions may come to ruin, but there is a friend who sticks closer than a brother. Proverbs 18:24 NIV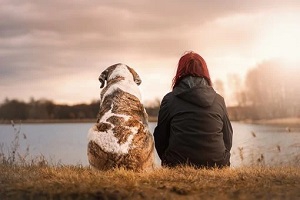 "I'm innocent," John wrote from prison. "I was framed and accused of child abuse, but I'm not guilty."
John read an article I wrote for a national Christian magazine. Since I live in a small town of fewer than four hundred people, learning my address was not difficult.
John claimed to be a Christian, and he included pages of Scripture in his letters to impress me with his knowledge of the Bible. However, I was aware he had merely copied the Scripture from a Bible.
He longed for someone to visit him in prison. I was able to contact a caring older man who volunteered to visit John. George was a true Christian friend who went the extra mile of appearing with John for a hearing.
One day when George visited John in prison, he discovered John was in the infirmary, suffering from an overdose of drugs. All the time George had been trying to help John, John had been using drugs. How sad that he had taken advantage of someone who was an encouraging friend.
Sometimes, we're guilty of doing the same with our forever Friend. Jesus loved us enough to die on a cross so we might have salvation. He willingly suffered the extreme pain of beatings and the humiliation of being ridiculed and spat upon. In his time of greatest need, His closest friends turned from Him. Peter denied three times that he knew Him.
Our lives should reflect Christ's presence within us. Our Bibles should not gather dust where they lie upon a shelf. We should spend much time communicating with our Lord, and our prayers should include words of praise and honor to God, not merely a long list of requests.
Our forever Friend wants to have a personal relationship with His children. What changes can you make to help bring that about?
Take time each day to communicate with Jesus Christ.
(Photo courtesy of pixabay.)
(For more devotions, visit Christian Devotions.)
---
---