We are taking every thought captive to the obedience of Christ. 2 Corinthians 10:5 NASB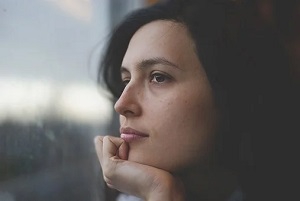 Martin Luther said, "You cannot keep birds from flying over your head, but you can keep them from building a nest in your hair."
The quote came to mind as I compared the teachings of psychology and professional theology as they relate to controlling our thoughts. Having served professionally in both fields, this comparison interested me. I refreshed my curiosity and found two premises built into modern mental health that, if not modulated by the Word of God, can encourage the violation of moral absolutes, which produces tension in the ego core and often leads to a breakdown.
The emphases from both fields will help us find freedom from hindering restraints and will bring healing from emotional dysfunction. Adultery is an example. When a person believes that adultery is an essential core moral betrayal, and yet they commit adultery, this violation produces an internalized self-contempt that produces a breakdown that normally takes three to five years to recover from. They have been taken into slavery again after being set free by Christ.
I learned that behavior grows from our thoughts. I would change Martin Luther's quote to, "We cannot keep birds from flying through the branches of our mind's tree, but we can keep them from building a nest in our mind in which their offspring begin to grow and multiply."
Thought control is similar to taking a broom and sweeping our mind's nest clean from the unprofitable chatter and lice that wild birds fly in with as they take residence.
God can help us take each thought captive as we yield to Him. He is a loving Shepherd.
Follow Christ's example by quoting Scripture to the evil one's minions as they attempt to take residence in your mind and heart.
(Photo courtesy of pixabay.)
(For more devotions, visit Christian Devotions.)
---
---