And he called the name of the place Massah and Meribah, because of the quarreling of the people of Israel, and because they tested the Lord by saying, "Is the Lord among us or not?" Exodus 17:7 ESV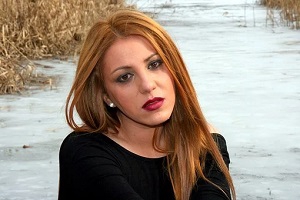 I was in Africa when the COVID-19 outbreak surged.
People were afraid because it seemed the virus had affected someone in everyone's family. Hospital wards were filled as doctors and nurses cared for the ill. People thought being in the same room as a sick person would make them sick (there was an absence of vaccines at that time). The fear of illness was foremost in peoples' minds.
But I have found a much more contagious virus—the virus of complaining. If I am in a room with someone who is complaining or criticizing, I am infected. The desire to worry suddenly takes over my thought processes and changes my attitude. I lose my focus on God and the positive things He is doing in my life.
After God sent ten plagues, Pharaoh freed the children of Israel from slavery in Egypt. All of them witnessed the destruction of the Egyptian army in the Red Sea. They saw the fire and heard the voice coming from Mount Sinai. Who could deny these miracles? However, in almost no time, they rebelled, built a golden calf, and grumbled—first about their need for water and then about their lack of food.
Could the same God who rescued them from Egypt provide water for them to drink? Surrounded by their animals, they moaned about not having meat to eat. Like me, they wanted what they wanted right then and were unwilling to wait on God to provide in His time. Just a moment of reflection would have caused them to remember how God had already taken care of them. Could one positive word by one of the complainers have changed the scenario?
When I am tempted to complain, my complaint is actually lodged against God. I accuse Him of not being loving or caring. Thanksgiving is the way to turn the corner against complaining.
Will you choose to thank instead of complain?
(Photo courtesy of pixabay.)
(For more devotions, visit Christian Devotions.)
---
---