He will wipe away every tear from their eyes, and there will be no more death, sadness, crying, or pain because all the old ways are gone. Revelation 21:4 NCV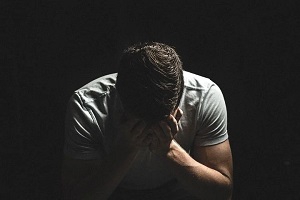 I hate getting out of bed.
It's 3:30 am again and time for me to get up, but I don't want to. It's not so much my job that I dislike, but the thoughts of what could go wrong. I have had many days that started good, but then things went sour. When I was fourteen, I got up just like any other Saturday. Later that day, my mom left home and committed suicide.
I also hated getting out of bed and going to school. I had learning difficulties and failed many tests. The kids knew I received bad grades, and they made fun of me. I recall the day when I found out I would have to repeat fifth grade. And also the day I found out my dad had left town after his divorce.
With each of these days, I did not know what would happen. After reading my list, can you see why sometimes I prefer to stay in bed? Can you relate?
Bad days happen as a result of living in a sinful world. If Jesus is in our heart, we can rest assured there will be a day when there will be no more deaths, failing grades, tears, or sins Thanks to Jesus, we won't experience anymore crying in heaven because there won't be any more sin.
If you want to one day end your suffering, ask Jesus into your heart. You will have a home in heaven someday where your bad days will end.
(Photo courtesy of pixabay.)
(For more devotions, visit Christian Devotions.)
---
---