But when you give alms, do not let your left hand know what your right hand is doing, so that your alms may be done in secret; and your Father who sees in secret will reward you. Matthew 6:3-4, 6 NRSV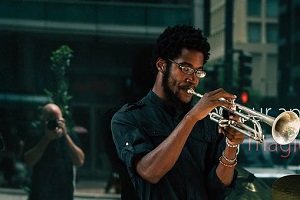 Mother was a giver, but she never blew a trumpet.
As a child, my mother chose me to deliver goods to the needy. After coming from the market, Mom parceled out essentials like flour, sugar, cornmeal, soap, and sometimes even a bit of meat for the needy. She then sent me to give these items to two young women who had children. On Sundays, my mom sent me with dinner to my grandfather. Only our household knew of this.
This is how God wants us to give to the poor. We do not need to tell others what we have done or what we are doing.
Three times in Matthew chapter six, Jesus told His disciples that God sees what we do in secret, and He will reward us. Jesus spoke about giving alms, praying, and fasting. Giving alms involves reaching out to others. The other two activities are about our spiritual life—getting in touch with God.
In our spiritual growth, there are times when we do a communal prayer or fast. But on most occasions, we pray in secret to God who sees in secret. What a wonderful opportunity. In this time of prayer, we can be vulnerable. No need to hold back, for God sees us in secret and rewards us.
This is also true of personal fasting. No need to blow a trumpet. This act is between us and God.
In today's world, people post a lot of things, especially things that give them a halo. We do not have to let anyone know we are helping others. And this does not just apply to money. It can be any action we do to help another. It could be praying for someone, staying with a sick person, giving someone a meal, or offering encouraging words. No need for a trumpet sound.
Keep on doing for others. Pray and fast. Do these from sincere, penitent hearts, and the God who sees in secret will reward you.
(Photo courtesy of pixabay.)
(For more devotions, visit Christian Devotions.)
---
---