God keeps him occupied with joy in this heart. Ecclesiastes 5:20b ESV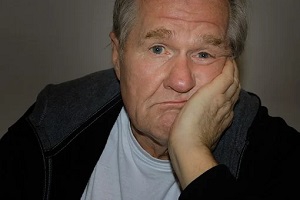 I've never enjoyed taking a shower. Or calling a bath a luxury. And what's luxurious about doing my toilet?
All the stuff I have to do in the morning is just a necessary preamble to getting on with the delicious twenty-four hours that lay ahead of me—beginning with the mug of bold roast poured from the insulated French press, the daily newspaper waiting on my computer, and the sour-dough toast liberally spread with butter.
Fortified now, I face the scramble to find the black jacket that someone moved, then listen to the traffic report as I sit like a bird on a wire on the interstate. Okay, so the whole twenty-four hours isn't delicious.
Perhaps Solomon, that great Eeyore of philosophers, was right when he observed that all things are full of weariness. The truth is, life is just a series of reoccurring themes, entrance and exit.
I guess that's why I dislike showers. They remind me of what I did yesterday and will do again tomorrow…and the next day. Life is a spinning mass of redundancy. How depressing, or at the very least, uninspiring.
Solomon admonished us to keep occupied with joy, which most certainly begs the question how? How do we find the script for joy in this finite state? Our infinite souls haunt us to be more…to seek more…to love more…to take humanity to its edges before we exit.
Thankfully, there is an antidote to this weary world and its repetitive themes. God assures us He is the Director for this improv we call life. In fact, life is a short piece of community theater. We have been invited to participate with conviction, believability, and joy. Let's not anticipate our lines but let the script flow naturally, knowing it's been written for us by the Sovereign Director. Let's embrace our part, letting our synergy and segues bounce and flow from one scene to the next with unspeakable joy…or heart-wrenching sorrow…or unmitigated wonder…or whatever the scene requires.
Our task is to live well between the entrance and the exit and to rejoice in our God-given role, not to get lost in the redundancy of time's melodrama—even while taking a shower.
Don't lose your joy in the melodrama called life.
(Photo courtesy of pixabay.)
(For more devotions, visit Christian Devotions.)
---
---