And he will go on before the Lord, in the spirit and power of Elijah, to turn the hearts of the parents to their children and the disobedient to the wisdom of the righteous—to make ready a people prepared for the Lord. Luke 1:17 NIV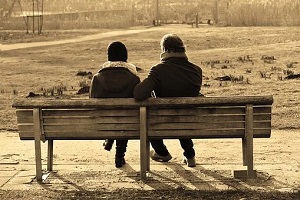 God made meticulous preparations for the arrival of His Son.
Jesus came when the Roman Empire ruled most of the world. This provided a political climate of relative peace among nations for the spreading of the gospel. The Greek language was used as a language of commerce, providing a linguistic bridge among the many ethnic groups that made up the empire. A system of roads was built to provide for that commerce. "All roads lead to Rome," someone said, and so it was for the travels of the first gospel missionary, the apostle Paul, who carried the gospel down those Roman roads.
God also prepared a forerunner, someone who would go before the Messiah to help people understand what God was doing in their world. His arrival was prophesied by Isaiah: "a voice of one crying in the wilderness" (Isaiah 40:3). He was known for baptizing people in the waters of the Jordan River. His name was John. People called him "the Baptist" (Matthew 3:1). He introduced his followers to Jesus by saying, "Look, the Lamb of God who takes away the sin of the world" (John 1:29).
We've probably heard someone talk about Jesus and their faith in Him, maybe a grandparent, parent, or friend. Through their witness about Christ, God prepared our hearts to receive the Messiah. We should want to pause a moment and thank God for that person who delivered the Good News to us.
The Advent season is a time of preparation for the coming of the Messiah. We have a role in this preparation. Someone near us, a family member or friend, needs to hear our testimony just as the world needed to hear the testimony of John the Baptist. As we share with others our faith in Jesus as Messiah, we prepare their hearts for His coming to them.
Make this Christmas complete by letting others know you believe Jesus is the Lamb of God who takes away the sin of the world.
(Photo courtesy of pixabay.)
(For more devotions, visit Christian Devotions.)
---
---