Then the LORD said to him, "Peace be with you; do not fear, you shall not die." So Gideon built an altar there to the LORD, and called it The-Lord-Is-Peace. Judges 6:23-24 NKJV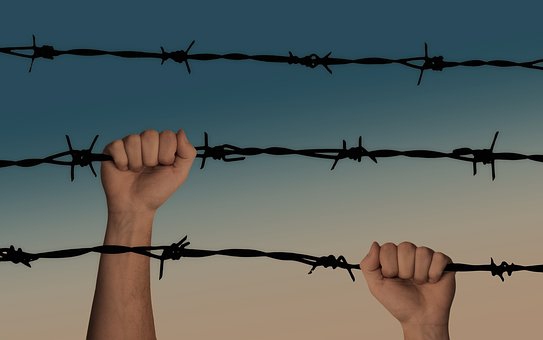 "You'll be in the MRI machine for about forty-five minutes," the technician told me. "What kind of music would you like in the headphones?"

"Gospel," I said.
I'm not claustrophobic, but the thought of being in a narrow tube for nearly an hour, along with the health concern that prompted the test, troubled me.
MRI exams are extremely noisy as the machine takes images. The clatter added to the stress of an already difficult situation. But in the midst of it—and through the headphones the technician gave me—God assured me He was with me and would bless me.
As I listened to the music, I was amazed to hear two songs that quoted the Scriptures I'd prayed that morning: He who is in you is greater than he who is in the world (1 John 4:4b), and No weapon formed against you shall prosper, and every tongue which rises against you in judgment you shall condemn. This is the heritage of the servants of the Lord, and their righteousness is from Me, says the Lord (Isaiah 54:17).
Tears sprang to my eyes as I rejoiced in that tight place and experienced a new level of God's peace.
Gideon found himself in a tight place as he threshed wheat in a winepress to hide from the enemies of his people. It was a fearful time, but God sent His angel to tell Gideon He was with him. When Gideon realized he'd seen an angel, he was even more frightened. God assured him, Peace be with you; do not fear, you shall not die.
Despite Gideon's shortcomings, the Lord blessed him and used him to lead a vastly outnumbered group of warriors to victory, to guide his people for forty years of peace, and to live to a good old age.
We all get in tight places. Maybe it's a relationship that seems hopeless, a health matter that's weighing you down, or a financial crisis. God's peace can come as you read your Bible, hear a sermon, speak with a friend, or even listen to a song.
When you are in a tight place, anticipate that God will strengthen your faith and empower you to receive the victory that's yours as His child.
(Photo courtesy of pixabay.)
(For more devotions, visit Christian Devotions.)
---
---