I have told you these things, so that in me you may have peace. In this world, you will have trouble. But take heart! I have overcome the world. John 16:33 NIV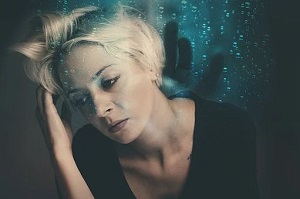 When I wake up in the morning, I easily start to worry.
Often, I worry about worst-case scenarios. What if my car has a flat tire or a dead battery? I call Roadside Assist. That is one important bill I always sort first. What if there is a plumbing disaster? Then I call Home Assist. Another bill sorted. What if the television or phone malfunctions? Then I phone a young geek friend. Always ask someone young. What if the geriatric I care for collapses? Then I call 911 and summon paramedics. I can manage all that.
So, I proceed, smiling through the day. I pray to Jesus for a slow day of peace with positive intentions. I turn all my worries into prayers because I have the love of Jesus shining on my side.
John tells believers to take heart. A nothing-happening day can be a great day of prayer. There is no need to worry…no need to have the blues. Instead, many reasons exist for followers of Jesus to be jolly.
I proceed with a cheerful heart. Since Jesus overcame everything in His glorious resurrection, no one has ever won a battle against His true shining love. We can call on Jesus, turning our worries into prayers, as Jesus guides us to be faithful.
Each morning, I do my usual ten minutes of worry. But with my prayers to Jesus, I can pray to see opportunities to fulfill the Father's purpose for my life and to be a smiling Christian.
How can you turn your worries into prayers to Jesus? He still overcomes the world.
(Photo courtesy of pixabay.)
(For more devotions, visit Christian Devotions.)
---
---