For it will not be you speaking, but the Spirit of your Father speaking through you. Matthew 10:20 NIV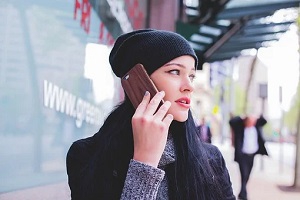 "I'm sorry, but we won't be able to work together anymore."
My brain quickly translated my boss' announcement to the bottom line: I was losing my job.
My throat tightened, and my heart beat faster as thoughts of the consequences of this devastating news flooded my mind. We were raising four children, and my husband had just retired from the military and returned to college. How could we survive financially without my income from this job?
Then, I heard these words: "That's okay. I don't know what I'll do, but I know God will provide for me."
Who said that? Wait. I said that? Where did those calm, confident words come from? It was all I could do just to breathe. But deep down I knew what had happened. God spoke through me to give witness to the boss of my ultimate faith in the Lord's provision.
Jesus warned His disciples they would encounter daunting situations in the future. They would be arrested, placed on trial, and face death. They would appear before the authorities on His account to give witness. But they need not worry about what to say because at the appropriate time, the Spirit would speak through them.
We will inevitably find ourselves in difficult situations at some point. But we are not alone when we respond to the challenges facing us. We can rely on God to provide His words for us to speak to give witness for Him.
Trust God for the words you need when you need them.
(Photo courtesy of pixabay.)
(For more devotions, visit Christian Devotions.)
---
---