Cast all your anxiety on Him because He cares for you. 1 Peter 5:7 NIV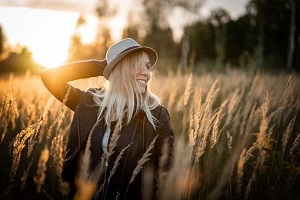 The aging are surrounded by friends and loved ones who are ailing and dying.
Death is inevitable. We're all going to face it. How and when each of us will end, only God knows. But facing it in misery is not necessary.
Being a Christian does not exempt us from experiencing malady, anxiety, depression, and even suicidal ideations. It's easy to buy into the world's lies that euthanasia is an option when faced with a life-threatening illness or despondency. As one who has battled depression my entire life, I'm all too familiar with the Enemy's voice that proffers hopelessness.
If we're a person who suffers great pain, whether physical or emotional, we may despair and cry out to God in desperation, "Why? Why must it hurt so bad? Why can't you just end me?" Remember Job? Even his wife said he should curse God and die.
But wait, as the annoying infomercial says, there's more! More pain? More suffering? Job could have listened to all the negative noise around him and given up. Instead, he decided that no matter what happened next, no matter how he felt, he would trust God and praise Him.
Therein is the secret. Both hope and misery are choices. I can choose to wallow where even pigs would rather not roll, or rise above, look up, and praise God for another day. In my pain and suffering, what good am I? God tells me I am loved, valued, and created with a purpose. Until my last breath.
Go to the park and watch little children running, laughing, and shrieking with joyful abandon. When we find ourselves smiling, take that smile and give it away. Think of everyone in need and pray for them. Life is not over. Prayer is a powerful and effective tool—the final gift God gives us when our bodies no longer cooperate.
Until you've exhaled your last breath, you still have time to pray, shine the light of hope on those around you, and praise God. Cast your anxiety on Him because He truly cares for you.
(Photo courtesy of pixabay.)
(For more devotions, visit Christian Devotions.)
---
---