Jesus replied, "Love the Lord your God with all your heart and with all your soul and with all your mind." Matthew 22:37 NIV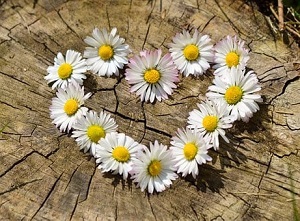 The geriatric I had kept in his own home for many years was finally taken to a geriatric facility.
The gentleman is now near his eldest daughter and cared for by the appropriate nursing professionals. My friends at church told me I did an amazing job for him and did so with a cheerful heart. A good heart is hard to find, but I have always believed kindness is a blessing.
Now, it is time to take care of me. I will manage as an older lady, making peace with the past. I will continue to be kind to friends and family and to love God with all my heart. These days, there is no turning back.
Any Christian who follows Jesus' instruction will find that Jesus' kind heart and prayers for peaceful days are a blessing. As humble Christians, we can keep on praying as long as we can.
We can pray that the world will head into a post-pandemic era, that we dodge the Coronavirus, and that the vaccines are effective. It is a giant task to vaccinate the population of earth and to preserve our peace and faith for the future.
Any Christian can pray to have a good heart, despite our human failings. Maybe a good heart is never hard to find if we seek the blessings of God's love through the inspiration of Jesus' kindness as we plan and pray.
We all need kindness, a cheerful heart, and a smile. God's blessings will see us through. With Jesus beside us, a good heart is never far away.
Ask Jesus to give you a good heart.
(Photo courtesy of pixabay.)
(For more devotions, visit Christian Devotions.)
---
---